Skip to Main Content
It looks like you're using Internet Explorer 11 or older. This website works best with modern browsers such as the latest versions of Chrome, Firefox, Safari, and Edge. If you continue with this browser, you may see unexpected results.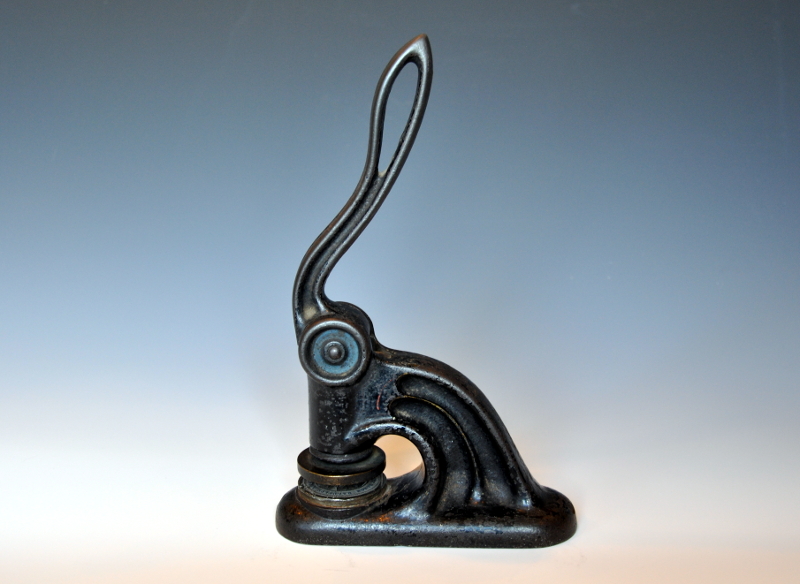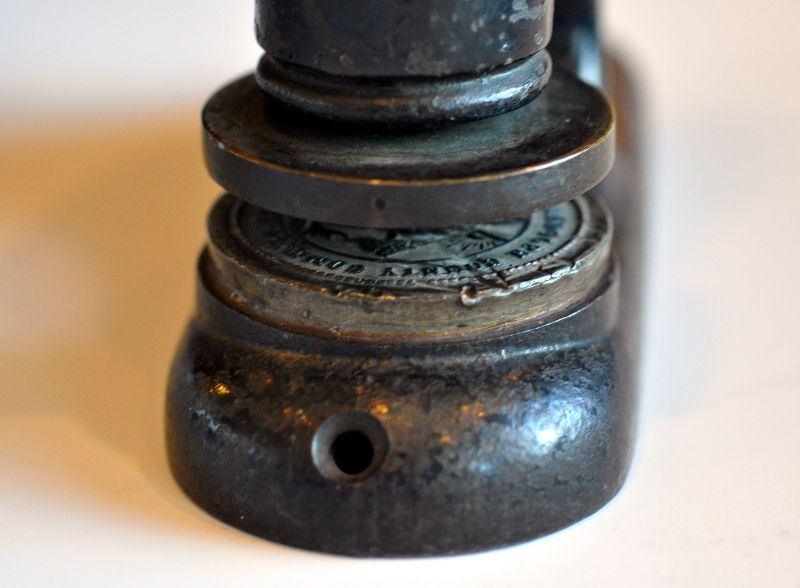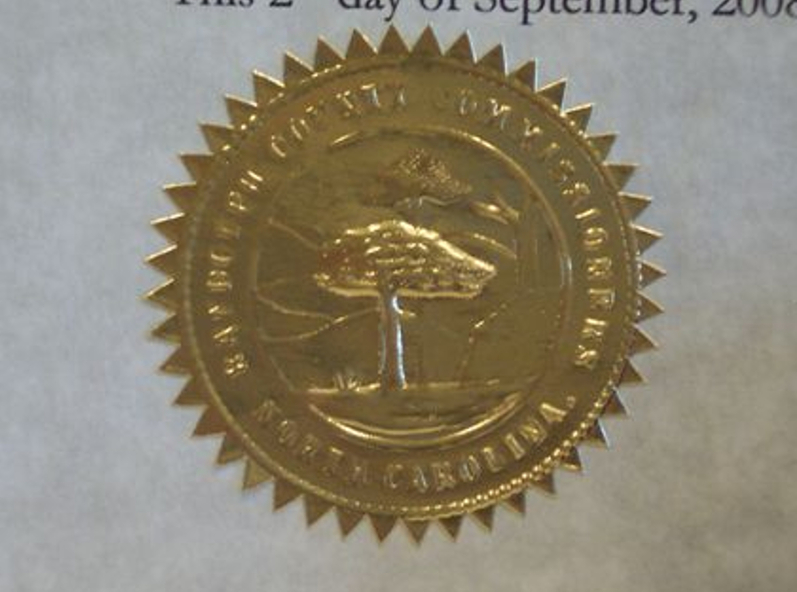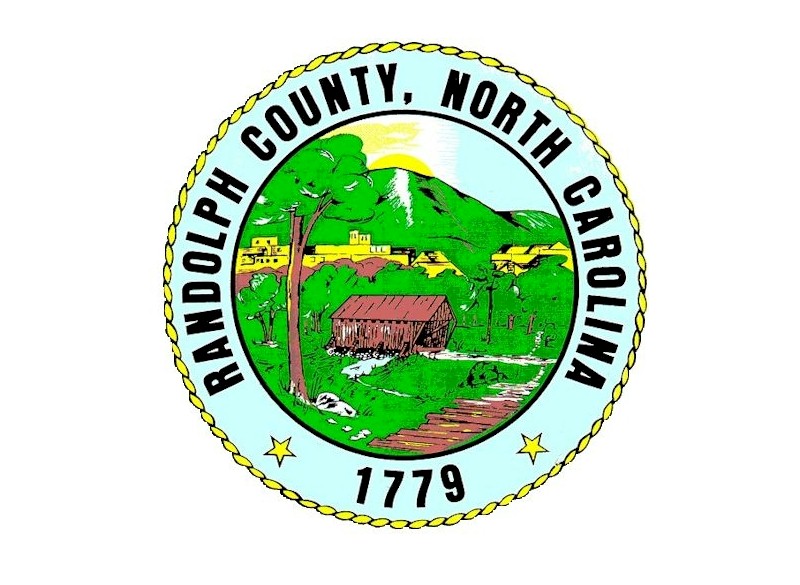 Read the Corporate Seal of Randolph County Cultural Heritage Object Designation
Read the Corporate Seal of Randolph County Cultural Heritage Object Resolution
The Corporate Seal of Randolph County as authorized by state legislation enacted after the Civil War allowed a county to "have a common seal and alter and renew it at will." Also at this time, county government moved away from the old Court of Pleas and Quarter Sessions form of rule, in which local officials were appointed by the legislature, to locally-elected county commissioners. The seal press, patented in 1883, consists of two engraved plates which imprint a three-dimensional image by pressing down on the handle. The Corporate Seal remains in use as the stamp of official and authentic county government documents. The Corporate Seal is an important Local Cultural Heritage Object not only because it is a historical artifact that remains in use, but because it connects the modern form of county government to its origin, a time when the people, not the legislature, gained the power to choose their local leaders. It should not be confused with the colorful display county seal, developed in 1973, that appears on vehicles, letterhead and is otherwise associated with county government.
Related Sites/Objects:
1838 Courthouse Belfry Bell
Randolph County Courthouse
Weights and Measures