Skip to Main Content
It looks like you're using Internet Explorer 11 or older. This website works best with modern browsers such as the latest versions of Chrome, Firefox, Safari, and Edge. If you continue with this browser, you may see unexpected results.
Welcome!

About Us
Who We Are
We are people from the community who are passionate about the vitality of the Randolph County Public Library.
Our dynamic group contributes volunteer hours to provide creative programming that keeps the library a vibrant part of our community.
Through the years, the services that the Friends have provided have been award-winning at the state level. These services benefit individuals, families and businesses throughout Randolph County.
What We Do
Member Benefits
​

Receive Friends of the Library Monthly Newsletter that highlights upcoming Friends and Library events

Opportunities to volunteer in Friends programs such as event planning bookshop sales, membership outreach and more!
Newsletter Archive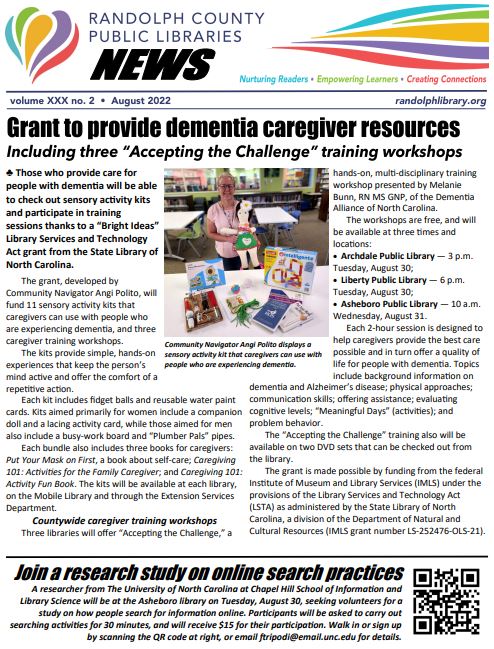 Previous Newsletters