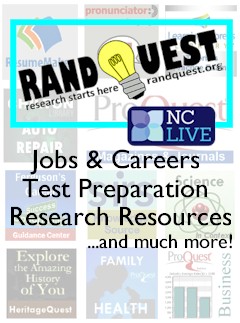 Research begins with Randquest - a collection of electronic resources for school, health, business and much more!
Ebooks, Audiobooks and EMagazines
Need Help?
For help online visit our Digial Media Help Center.
For one-on-one help, during regular Library hours, call 336-318-6803 or bring your device to the Library Reference Desk.